Topic: Futuristic Spaceship
I made this WAAAAY back in like June or perhaps even earlier than that. I don't really know quite the reason that I am posting it here, maybe for critique or if someone needs an idea for a spaceship or any other reason that one could think up to give it some credence. If I ever use this for a film, I would defintely change the colours, otherwise it might just morph into a big red blob. I kind of tried to perhaps succeeded on basing it off of the Albatross of World War I, specifically Manfred von Richthofen's (The Red Baron). Ergo, the red colour.
The base is practically a clone from the old Star Wars X-Wing set. Then I just changed the other parts, mostly the back part. The front part (whatever it's called) and the cockpit are also similar to the original. In any case...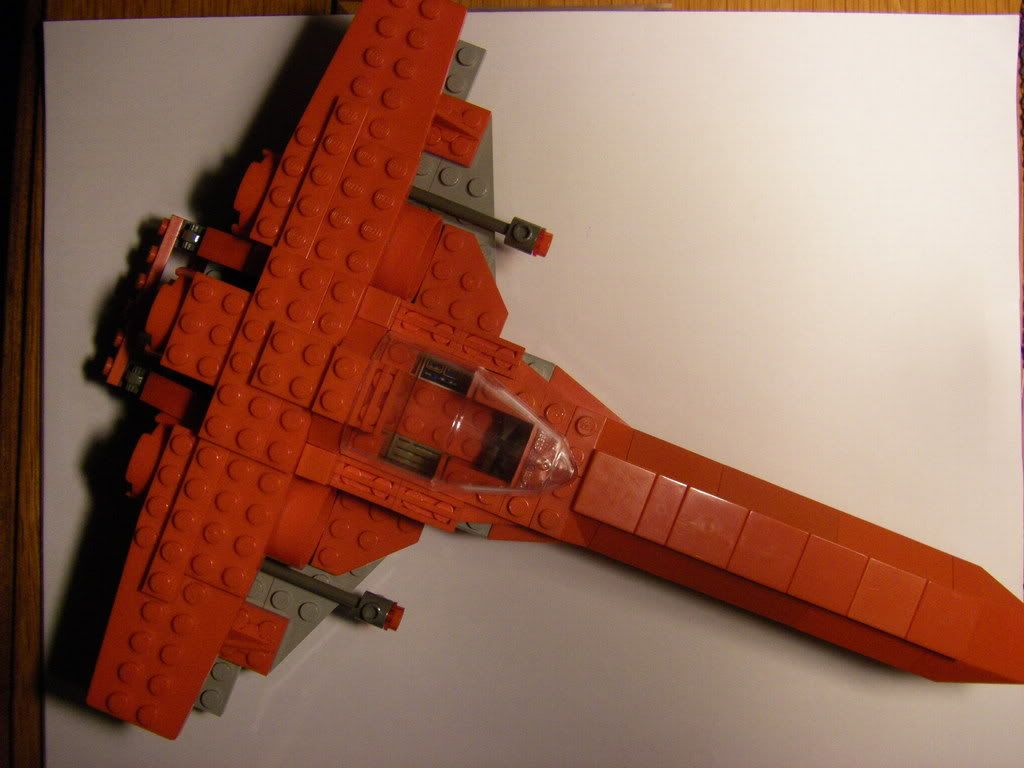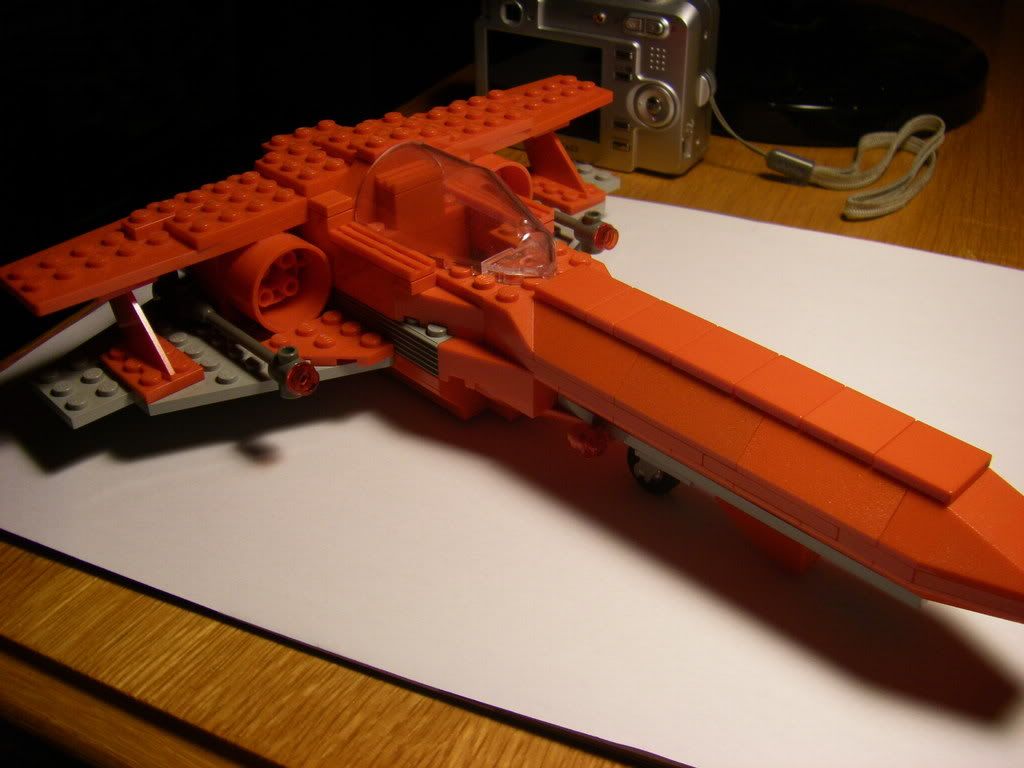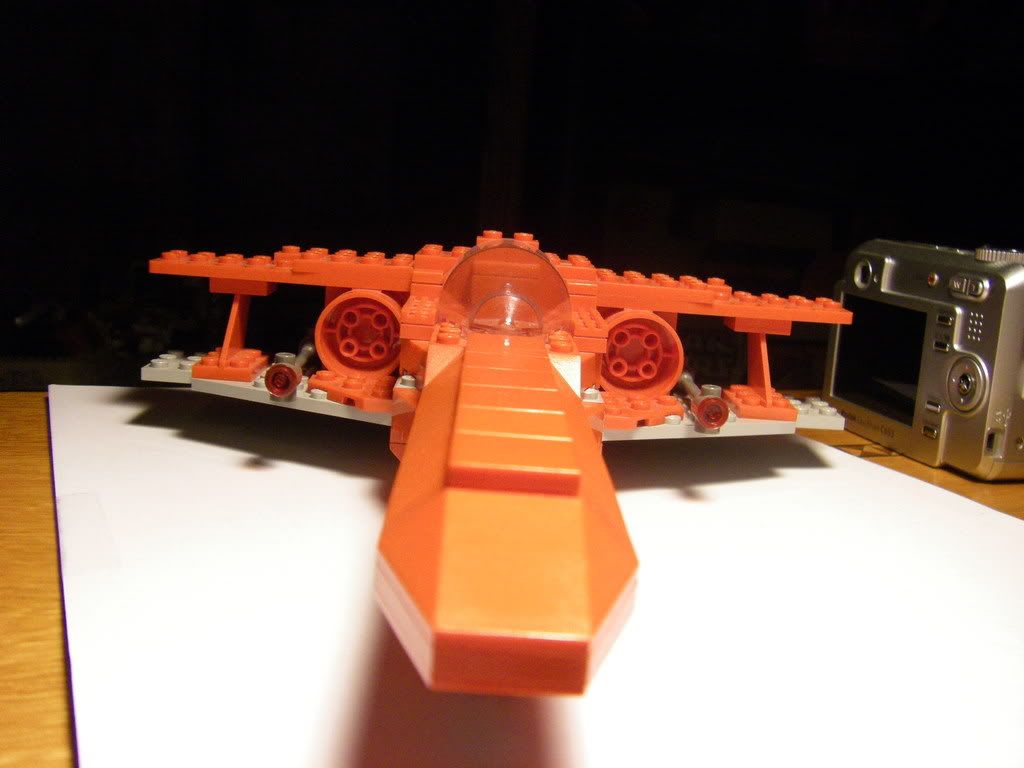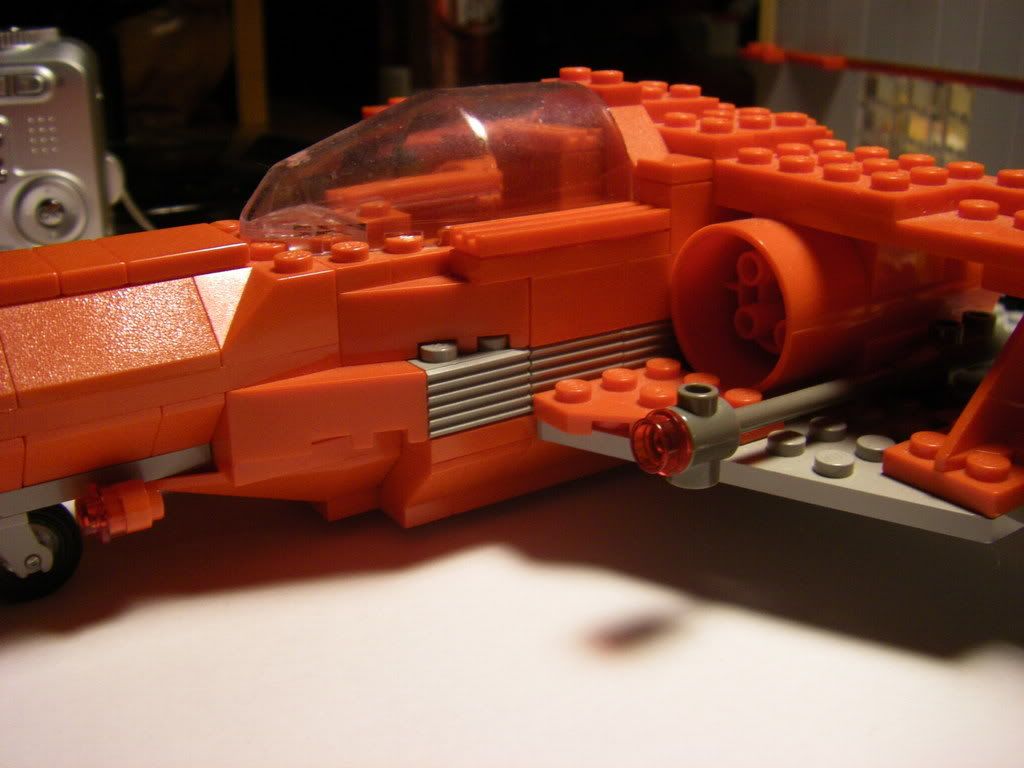 Der Polizist verkauft dem Weihnachtsmann Fahrräder.