Topic: Heron Animation - My free stop-motion capture software and web app

Hi !
Over the last week I have been working on a stop-motion capture software. It started as an experiment, but since after a day it looked quite well, I decided to continue working on it.
This is still a work in progress, but I have now a working version (although not tested a lot).
I know there are Biscuit and Boat Animator currently under development here. I don't want to appear to step on their toes.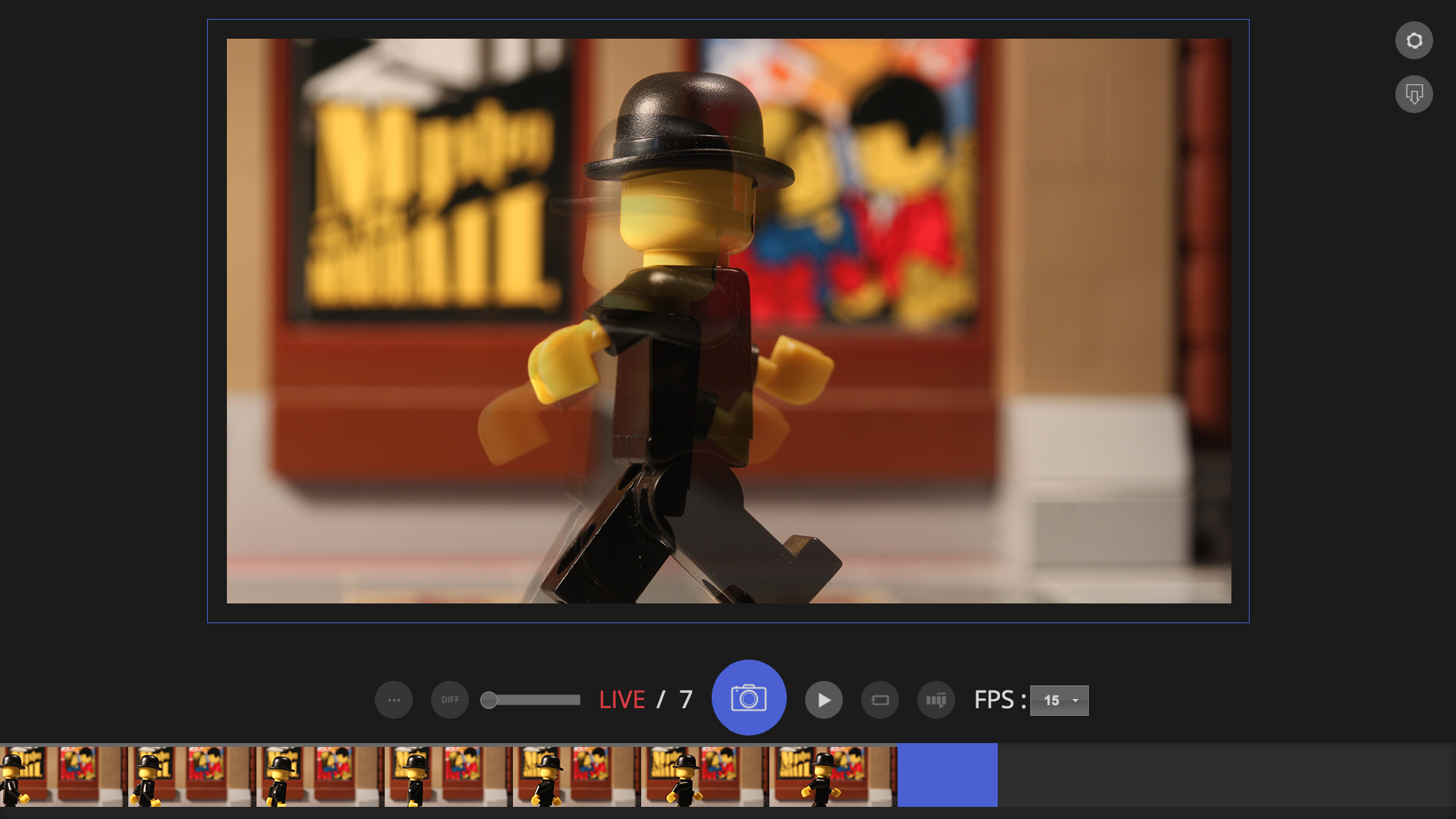 Features
* Connect to a webcam and take pictures
* Onion skinning
* Onion skinning : difference mode
* Playback animation at any FPS
* Loop playback
* Short play (play only the few last frames)
* Delete and move the frames
* Duplicate frames
* Export as frames or video
Shortcuts
Enter : Take frame
Space or Num 0 : Play
Num 8 : Toggle loop playback
Left/Right arrow or Num 1/Num 2 : Go to previous/next frame.
Delete or Backspace : Delete selected frame
Num +/Num - : Onion skinning opacity
Num 7 : Toggle difference mode
Download Links
Online web app : http://heronanimation.brunolefevre.net/
Windows x64
Windows x32
MacOS
Linux x64
Linux x32
------
UPDATE : You can now try the beta version!
Windows Beta
Linux Beta
It includes less app-breaking bugs, project management, auto saving, and customizable grids!
Now available in German!
------
The program has not been tested a lot, you could encounter several bugs. If so, please report them to me.
FAQ
Will it be DSLR compatible?
I've looked into that, and unfortunately it seems currently out of reach.
You might want to check out this solution : http://www.bricksinmotion.com/forums/to … -for-free/
Will it there be a mobile app?
Maybe. It's not impossible, I just have to get it work. I'll look into it when the desktop software is stable enough and with enough features.
Planned features
- More export options
- Installer
- Maybe masking
Also try Boats Animator!
Last edited by Aiwha (July 29, 2020 (01:25am))