Topic: Useful LEGO Sets for Brickfilming
It's been a long time since LEGO made sets catered towards brickfilmers! In the Early 2000's, LEGO came out with the beloved Studios line, which brought with it with numerous sets designed to be used in making LEGO animations or videos. The theme's flagship model even included a webcam and stop-motion software along with some basic backgrounds and settings for making films. This theme's impact on the early days of brickfilming was enormous, and traces of the line can be found in many classic brickfilms of the day.
Ever since the Studios line was discontinued over a decade ago, LEGO has not produced filmmaking sets on the same scale. In recent times, we have seen two small brickfilming sets: a Ninjago Movie themed 853702 and Batman themed 85360, both titled Movie Maker Set. These humble sets consist of a brick-built mount for a camera phone and some paper background and prop details.
While all of these movie-making sets can be good starting points, brickfilmers don't need to be limited to animating with sets specifically designated as brickfilming material. There are a lot of sets out there that would animate nicely and could be used to tell good stories!
So, in order to highlight official sets that might be particularly useful or intriguing to animators, I have created this thread.
We will start off with set 70610: The Flying Jelly Sub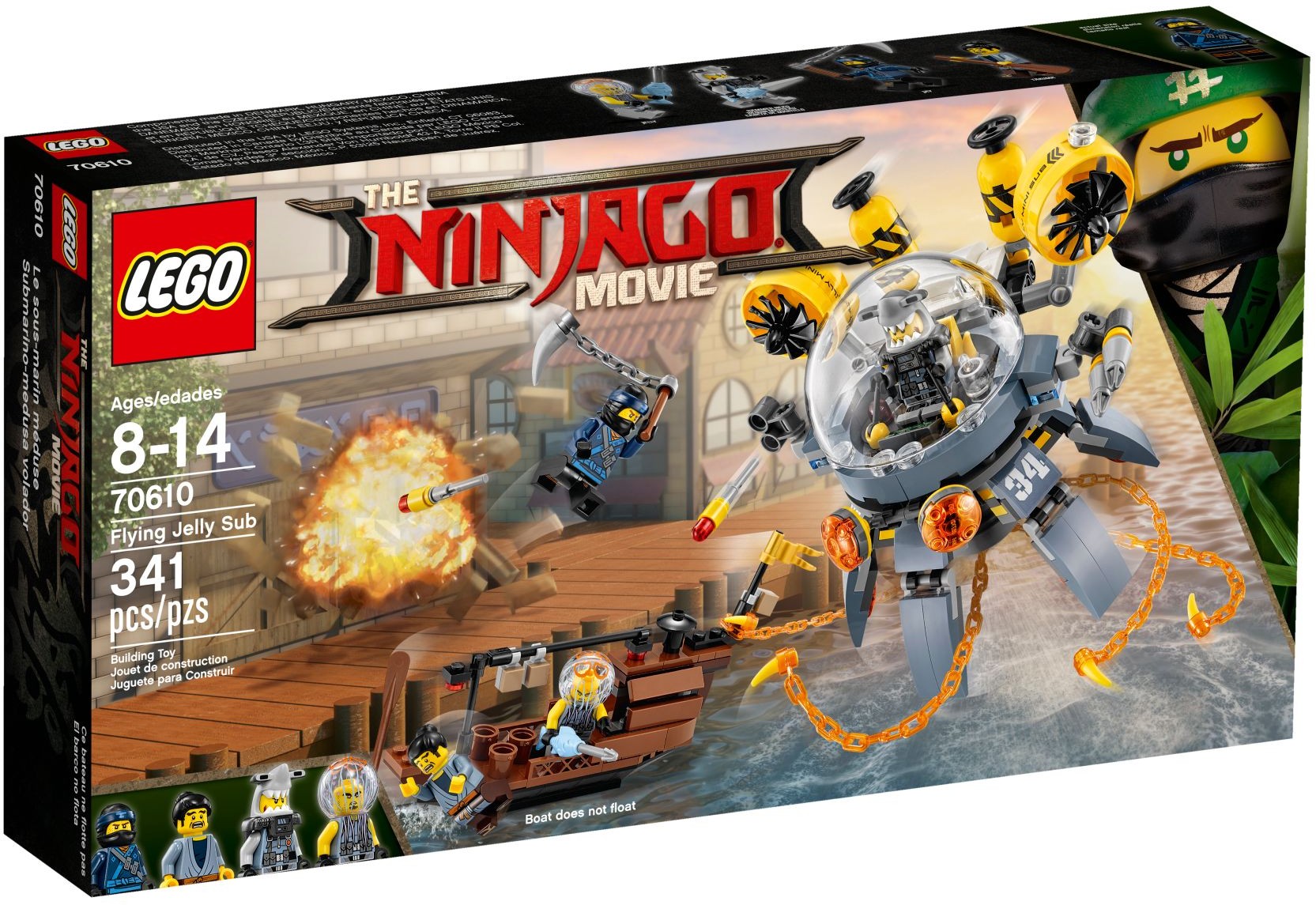 I was pleasantly surprised with the design of this set. The jellyfish sub looks really sleek and silly. The creature's six brick-built tentacles give it a lot of expressiveness, which makes it fun to animate with.
I'm not a huge fan of minifigs, but you do get some nice parts here. The print on the baddie looks generic enough to use as any kind of work jumpsuit for a brickfilm. Cole's mask is strangely split into two parts, a neck piece and a top, which clamshell together. This could potentially be rigged up to animate the lower half moving to show the character speaking through the mask. The civilian minifig comes with a nice robe printing for the torso and legs that could be used for traditional Asian attire in a non-Ninjago film.
Lastly, there are some notable parts useful for brickfilming and general MOC-making: lots of sand-blue slopes, transparent orange chains, brown buckets and light blue fish.
Here's a little test animation that I did with the jellyfish:
It's a really nice set. I hope that I have been able to adequately highlight it's merits as an animation subject! Thank you for reading and feel free to share other sets and the aspects that make them useful to animators below.
Website
✧
YouTube
✧
Flickr
✧
Soli Deo Gloria